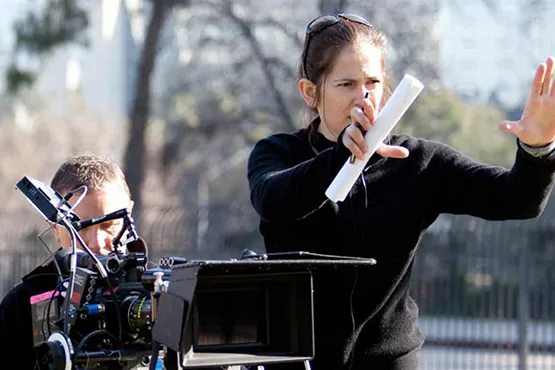 The Do's & Don'ts
Of Photography
Do's :
Take a course
Invest in good photography equipment
Learn to shoot in Manual mode
Learn editing (after process)
Be spontaneous
Clean your lens & image sensor. Maintain your equipment.
Purchase a Tri-Pod
Practice ! Practice! Practice!
Meet other photographers
Attend seminars, workshops etc on Photograph.
Don'ts :
Don't compare your work to others
Don't undervalue good glass!
Don't let location keep you from shooting
Don't be overwhelmed by post processing
Don't think you need to buy expensive speed lights
Don't be afraid to keep upgrading your photography skills!
Don't limit your style
Don't limit yourself to family & friends - share your work

For photography & film making related courses please contact Design Media & Edutainment School , Camp, Pune on +91 9158 295 950
email enquiry@designskills.com

HOW
TO APPLY
Simple Steps To Enroll For Course
1

STAGE 01 - COUNSELING PROCESS

Our academic counselor will give you an insight of our unique teaching methodologies, practical-oriented course structure and the various advantages of studying with Design Media & Edutainment School.

2

STAGE 02 - CREATIVE QUOTIENT TEST

Students are required to sit for a creative quotient test which has both practical and objective questions. This test is meant to check the creative thinking of a candidate and also serves as a basis for their scholarship from the institution.

3

STAGE 03 - ENROLLMENT PROCESS

Once a candidate has completed the previous stages, they are eligible to get enrolled into the course of their choice. Students must submit their application forms and demand drafts to the institution to complete the enrollment procedure.
ALUMINI TESTIMONIALS

I am having a great experience really enjoying learning here. Its been 3 months since I am studying in this institute & teaching staff is really good & friendly. They give attention to each & every student. My creative skills have been improved a lot.
Jatin Mata
Adv Diploma in VFX

Faculty of the institute is so much supportive & helpful they give me the opportunities to utilize my talent. Infrastructure is good & lot of focus is given on personality development.
Kunal Sawant
Diploma in VFX
My experience with DSA is excellent. Teaching staff is supportive and the teaching methodology is good. The environment is friendly and also they do conduct seminars and workshops on regular basis. Good coordination between the students.
Jaynil Patel
Diploma in Animation

I am a student of Communication Design at DSA. I have learnt a lot of new things and not just about my course but also other courses through workshop and fellow batch mates. The teachers here supportive and encourage us to give our best at everything we do. I have made a lot of friends and memories that I am gonna treasure them FOREEVER!!!
Manisha Shetty
Adv Diploma in Communication Design